Times are tough.
We're here to help.
Even in the best of times, farming can be an incredibly high-stress occupation. Unpredictable weather, crop disease, volatile markets, heavy workloads, and social isolation are just a handful of the challenges that farmers may face.
These conditions force many family farmers and ranchers to make tough financial decisions that will impact their families, communities, and the entire country.
National Farmers Union compiled the following resources to help farmers through stressful times.
National Resources
Farm Aid Hotline
Need support or assistance? Farm Aid's Hotline team refers farmers to an extensive network of farm and rural support organizations across the country. Email us at [email protected], or give us a call at 1-800-FARM-AID (1-800-327-6243). Our Hotline team is available Monday through Friday from 9am to 10pm Eastern Time; 6am to 7pm Pacific Time.
National Suicide Hotline
National Suicide Prevention Lifeline: The Lifeline provides 24/7, free and confidential support for people in distress, prevention and crisis resources for you or your loved ones, and best practices for professionals.
1-(800) FARM-AID / (800) 327-6243
(800) 273-TALK / (800) 273-8255
Suicide Prevention Hotline
Request Assistance
Local Resources
Farmer Resource Network
Farm Aid's online directory contains more than 750 organizations that work directly with farmers nationwide on a variety of issues. Select your state and what kind of help you need for local resource suggestions!
Farmer Resource Network
Mediation Resources
Ag Mediation Program
This Farm Service Agency fact sheet has up-to-date info explaining mediation programs and listing the state contacts for existing mediation programs.
FSA Fact Sheet
National Disaster Resources
FLAG
Farmers' Legal Action Group offers a number of guides and updates about federal risk management and disaster programs that can help protect your farm business when natural disasters strike. A good place to start is their Farmers' Guide To Disaster Assistance, written by flag attorneys to explain FEMA assistance, federal crop insurance, USDA's Non-Insured Crop Disaster Assistance Program and emergency loans from USDA's Farm Service Agency.
Disaster Program Information
Disaster Assistance
Rural Advancement Foundation International has resources to help you navigate Disaster Programs, including information covering disaster preparedness and disaster recovery.
RAFI
UC Davis
UC Davis offers risk management resources for specialty crop producers. Besides facing uncertainty in yields, government policies, and foreign markets, producers are subject to considerable market risk in terms of prices, sales volumes, quality requirements and other nonprice factors.
Resources
USDA Disaster Assistance Programs
LIP provides benefits to livestock producers for livestock deaths in excess of normal mortality caused by adverse weather or by attacks by animals reintroduced into the wild by the federal government.
More Info
More Info
ELAP provides emergency assistance to eligible producers of livestock, honeybees and farm-raised fish for losses due to disease, adverse weather, or other conditions not covered by LFP and LIP.
TAP provides financial assistance to qualifying orchardists and nursery tree growers to replant or rehabilitate eligible trees, bushes, and vines damaged by natural disasters.
More Info
Emergency Assistance for Livestock, Honeybees, and Farm-Raised Fish
You can apply for these programs at your local FSA office.
Livestock Indemnity Program
LFP provides compensation to livestock producers who have suffered grazing losses due to drought or fire on land that is native or improved pastureland with permanent vegetative cover or that is planted specifically for grazing.
Livestock Forage Program
Tree Assistance Program
Emergency Loan Program
The Emergency Loan Program provides loans to help producers recover from production and physical losses due to drought, flooding, other natural disasters, or quarantine. 
More Info
More Info
Disaster Debt Set-Aside Program
DSA allows producers who have existing direct loans with FSA who are unable to make the scheduled payments to move up to one full year's payment to the end of the loan.
More Info
Emergency Conservation Program
The Emergency Conservation Program provides assistance to producers if their land was damaged by a natural disaster and needs conservation practices.
More Info
Noninsured Disaster Assistance Program
NAP provides assistance for crop losses when federal crop insurance is not available.
More Info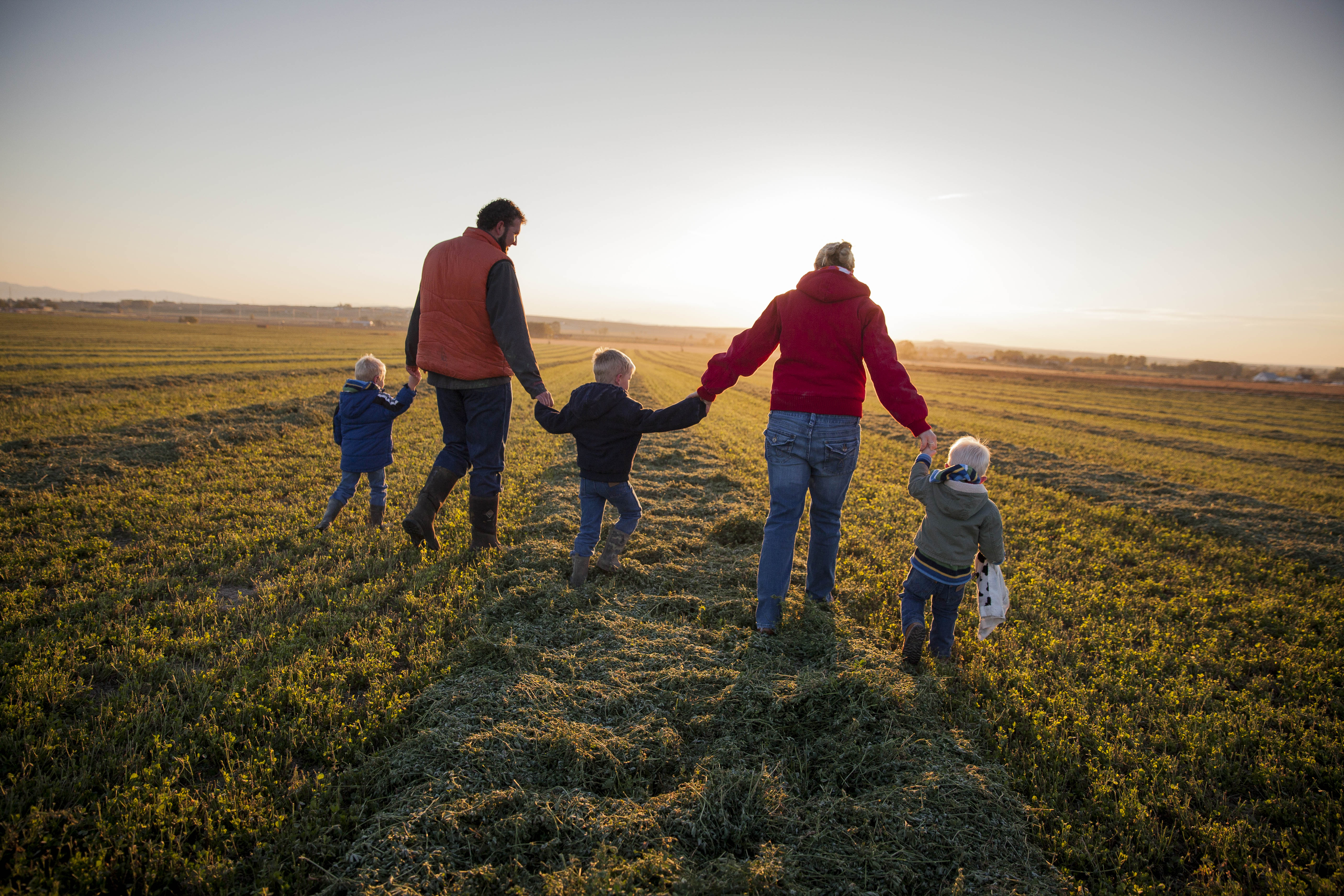 Join Farmers Union
Our vision is of:
A world in which farm families and their communities are respected, valued, and enjoy economic prosperity and social justice.